FALCON PRODUCT LINE
For Peripheral Vascular Diagnostics
Select the model that best meets your needs!
The ideal high-end vascular system! Everything you expect from the market leading PVD system, and
much more!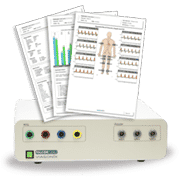 The most advanced cost-effective vascular system! Ideal for routine day-to-day work and rapid ABI measurements!
The ultimate compact system for measurements without Doppler! Ideal for Phlebologists or smaller clinics.
FALCON APPLICATIONS FOR VASCULAR DIAGNOSIS
Imagine what you would like to have in your ideal PVD system, and discover it in the FALCON!
SELECTED FALCON FEATURES
The FALCON products support numerous standard and unique features for the benefit of the medical staff and patients alike!
Blood Pressure
10 Independent Pressure Channels
---
Blood Pressure Measurements
---
Simultaneous ABI Measurements
---
Doppler and Sensors
---
---
Pulse Volume recording (PVR)
---
---
Specialty Tests
Raynaud's Syndrome Diagnosis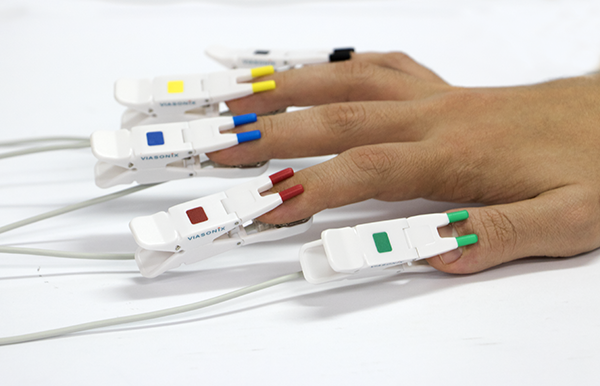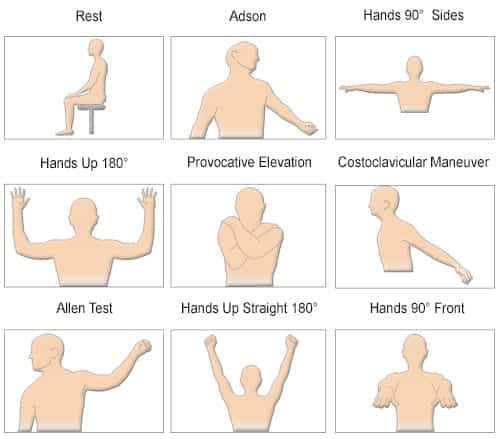 Thoracic Outlet Syndrome (TOS)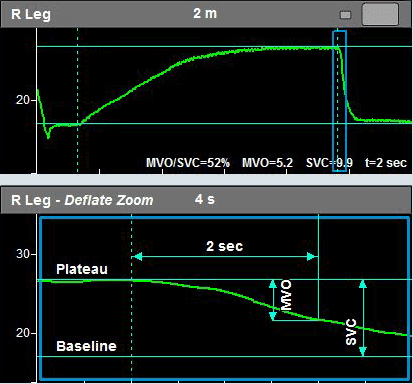 MVO/SVC (Maximal Venous Outflow / Segmental Venous Capacitance)
Ease of Use
---
---
Remote Control and Foot Switch
---
Flexibility
---
Analysis and Research Options
---
---
Networking (DICOM/HL7/GDT) and Review Station
---
Unlimited Review Stations
Upgrade your Old Nicolet Vasoguard!
FALCON VS. NICOLET VASOGUARD COMPARISON
The FALCON systems are the
ideal upgrade to the now obsolete Nicolet Vasoguard systems
, which used to be the vascular market leader for many years.
You will find many of the known features and options of the Nicolet Vasoguard available in the advanced and modern Falcon user interface, plus many more options that are designed to support routine and advanced clinical examinations around the world.
| Option or Feature | Nicolet Vasoguard | FALCON/Pro |
| --- | --- | --- |
| Pressure channels | 10 | 10 |
| Independent pressure channels | 2 | 10 |
| Color coded air tubes | 5 | 10 |
| Independent PPG channels | 4 | 5 |
| Doppler frequencies | 4MHz, 8MHz | 4MHz, 8MHz, 10 MHz |
| Support for TOS, PAT, MVO, VR, Stress tests | | |
| Doppler spectral analysis | | |
| Arm for air tubes | | |
| Display | Standard | Large Wide-Screen |
| Computer | Bulky | All-in-one |
| Touch screen operation | | |
| Camera support | | |
| Integrated skin temperature sensor | | |
| Simultaneous 5 digit pressure measurement for Raynaud's diagnosis | | |
| Guided protocol for TOS with schematic pictures | | |
| Ability to review and modify examinations | | |
| Ability to review DC PPG signals | | |
| Integrated networking support for DICOM, HL7, SQL servers, GDT | | |
| Review workstations | | |
| Unlimited configurable protocols | | |
| Export to PDF, Excel, Movies, DAT, pictures | | |
| Configurable and advanced reports | | |
| Report templates | | |
| Advanced data backup options | | |
| Configurable remote control | | |
| Operation in multiple languages | | |
| Foot switch | | |
| Statistics | | |
| Online help | | |
| Integrated service performance and calibration checks | | |
| Configurable user profile settings | | |
Selected Testimonials
"LOVED the Falcon - quieter, more flexible, more capable, more sensitive - only praise - BLOWN AWAY…"
"Learning curve minimal. Loved the customization of the Falcon Pro and the Doppler is very good."

"It is a great machine. A very good job. Congratulations."
"Resounding SUCCESS! Very impressed with the system. It is outstanding!!!"
"A lot of persons worked with the Falcon from two hospitals. They all liked the Falcon and it's ease of use."
"Very happy with the system, it is easy to use and performs well."
"We are all very happy and enjoying working with our new machines. Big supporter of the Falcon Pro."
"It is the best system I have ever seen."
"I like the system very much as it is so easy to use and better than others."
"Operation runs smoothly and swiftly. Falcon software is user friendly and unit operation and back up of data is straight forward."
"That is the equipment that we need. Great."
Additional Reading
Inter-Society Consensus for the Management of Peripheral Arterial Disease
L. Norgren,a W.R. Hiatt,b J.A. Dormandy, M.R. Nehler, K.A. Harris, and F.G.R. Fowkes on behalf of the TASC II Working Group, Örebro, Sweden and Denver, Colorado
---
Practice Guidelines for the Management of Patients With Peripheral Arterial Disease
ACC/AHA 2005 Practice Guidelines for the Management of Patients With Peripheral Arterial Disease (Lower Extremity, Renal, Mesenteric, and Abdominal Aortic)
---
Guidelines for Noninvasive Vascular Laboratory Testing
Represented by Marie Gerhard-Herman, MD, MMSc, Julius M. Gardin, MD, FASE, Michael Jaff, DO, Emile Mohler, MD, Mary Roman, MD, and Tasneem Z. Naqvi, MD, FASE, RVT
---
Practice Guidelines: AHA Releases Recommendations on Ankle-Brachial Index Measurement and Interpretation
Am Fam Physician. 2013 Dec 15;88(12):866-867.
---
Objective Lower Extremity Arterial Plethysmographic Waveform Characteristics for Differentiating Significant Inflow Disease in Nondiabetic Patients
Robert P. Scissons, RVT, FSVU
---
Photoplethysmographic venous refilling times following ultrasound guided foam sclerotherapy for symptomatic superficial venous reflux: relationship with clinical outcomes.
Darvall KA, Sam RC, Bate GR, Adam DJ, Silverman SH, Bradbury AW.
---
2016 AHA/ACC Guideline on the Management of Patients With Lower Extremity Peripheral Artery Disease
A Report of the American College of Cardiology/American Heart Association
---
2017 ESC Guidelines on the Diagnosis and Treatment of Peripheral Arterial Diseases, in collaboration with the European Society for Vascular Surgery (ESVS)
Aboyans V, Ricco JB, Bartelink MEL, Björck M, et al.
---
Chronic Venous Insufficiency
Eberhardt RT, Raffetto JD.