Dolphin Selected Features
Doppler
Fully digital Doppler processing

High resolution color M Mode

Visual and audio Replay at any depth!
1.6 Mhz, 2 MHz, 4 MHz, 8 MHz and 16 MHz probes

Bialteral Monitoring

Intraoperative Sterile Probes
Network
Practically Plug & Play Connectivity

DICOM Worklist, Storage and Structured Report

HL7 and GDT Interfaces

Automated Connection Test

Videos Export to PACS or to a Folder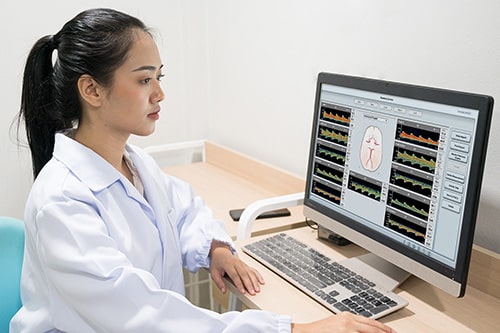 Unlimited Review Stations
Unlimited number of review stations

Replay examinations with full spectrum and Doppler audio

Complete shared network database solution

Reanalyze and add interpretations to a finalized report
Workflow
Flexible design according to your needs!

User friendly interface

Designed for touch screen

All standard TCD features and much more!
Offline Post Processing of depth, sample volume, gain, scale and filter

Auto Depth for automatic signal tracking

Multi Depth

Velocity Profile
Cerebral Monitoring
Optimal Headset design with probe quick-lock

Replay of entire Doppler spectrum and audio

Parameters trends graph

Alerts, automatic & predefined markers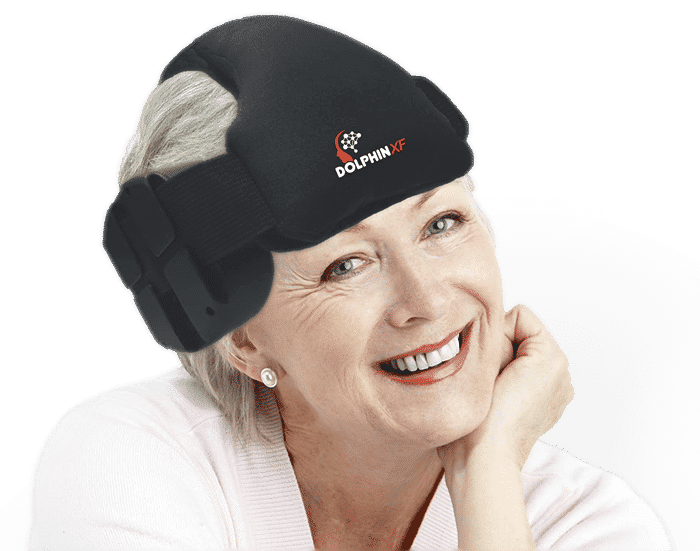 Unique TCD robotic solution

Obtains bilateral waveforms in a few seconds

Easy fit for Supine, Sitting or Standing postures

Mapping of the cerebral circulation
HITS Detection
Optimal and accurate suspected emboli count

Extraordinary High resolution in HITS detection

Simultaneously detects HITS in all gates!

Advanced analysis and display options
Fast and thorough review of all HITS

Special display up to 50 times faster than spectrum!

HITS and artifacts distribution charts

Complex & Energy graphs
Vasospasm, PFO
Dedicated Vasospasm Protocol
Configurable thresholds

Special report layout with trends

On screen trends for easier tracking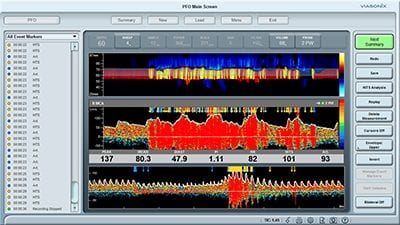 Advanced analysis of shower events

Spectrum display of the entire measurement

Special report layout

Multi-sessions, separate count for each session
SCD, Autoregulation
Dedicated Sickle Cell Protocol
Protocol according to STOP guidelines

Configurable thresholds

Special report layout with trends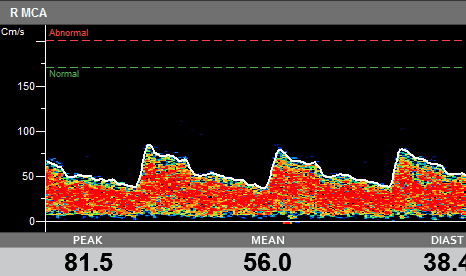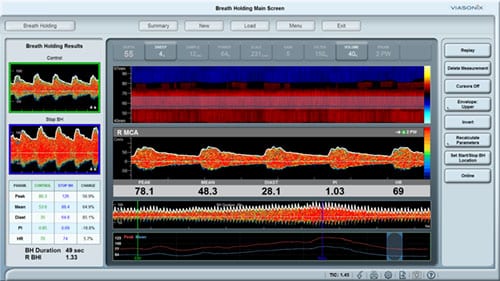 Dedicated Breath Holding Test, automatic BHI calculation

Dedicated VMR tests with/without capnograph

Baseline, Hyper- and Hypo-Capnia display and calculations

Spectral and full tabular parameter analysis
Ease of Use
Easily operate the system with one main key

Remain focused on the patient

Key function automatically adapts to current protocol

Use from touch screen, remote, foot switch, mouse or keyboard.
Dolphin operation in your native language

Ensures optimal operation

Simple and quick translation

Easy switch between languages
User Friendly
Large user-friendly touch-screen display

Everything on screen is interactive

Configurable screen display
Flexibility
Easily configure protocols

Build unlimited number of protocols

Very friendly protocol editing!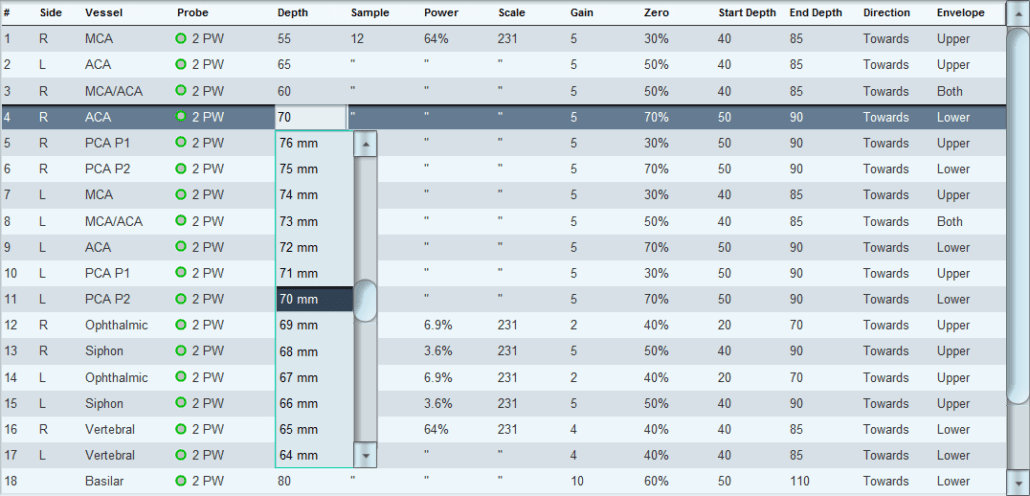 Easily personalized report display

Customized print layout

Hospital/Clinic logo and details

Unlimited configuration of report templates

Enhanced patient details and medical history
Research
Export to popular formats such as PDF, MP4, Excel, Word, JPEG and more

Export of VDL files which allow complete offline replay, analysis and manipulation of examinations

Export of Video Clips, Matlab and Raw Data to support research and presentations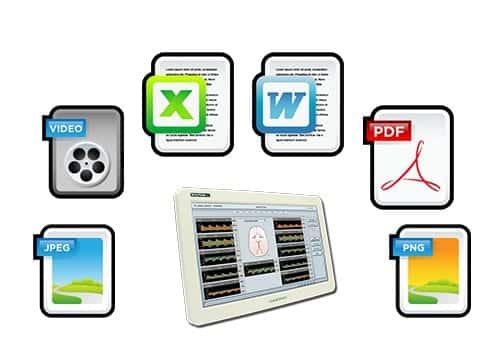 Complete patient database analysis with a press of a button

Sophisticated built in statistical tools

Colorful and informative pie charts, X-Y trends

Advanced comparisons of parameters

Simple export to Excel for further analysis
Sonara Upgrade
Quick Comparison of Dolphin and Sonara
The Dolphin systems are the  ideal upgrade to the now obsolete Sonara TCD systems, which used to be the vascular market leader for many years.
You will find many of the known features and options of the Sonara Transcranial Doppler machine available in the advanced and modern Dolphin user interface, plus many more options that are designed to support routine and advanced clinical examinations around the world.