Selected Features of Falcon Physiologic Machine
Segmental Pressures
10 Independent Pressure Channels
Flexible configuration according to your needs!​

Save time by measuring simultaneously​

Color coded channels

Robust and reliable​
Blood Pressure Measurements
Simple workflow

Automatic save and automatic cuff inflation

Supports both Doppler and PPG (Photoplethysmography)

Complete replay with audible Doppler sound

Review and modify at any time!
ABI & TBI
Simultaneous ABI Measurements
Simultaneuos measurement of selected segments

Automatic save and cuff inflation

Automatic detection of systolic pressures

Display of continued site perfusion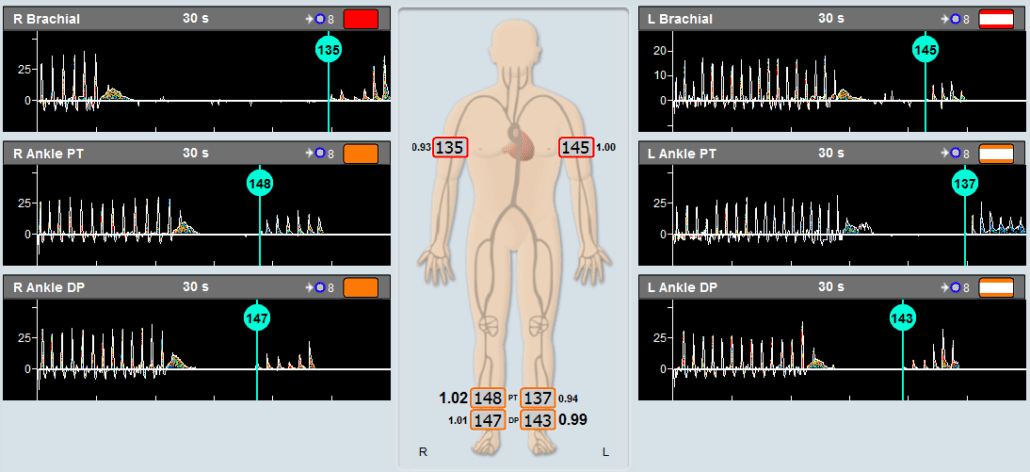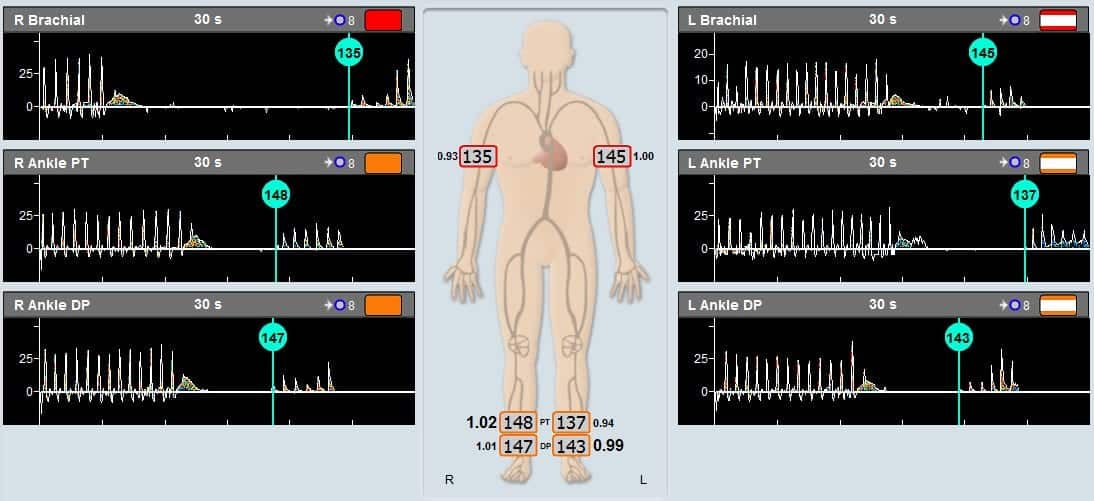 Clear display of PPG waveforms

Quick Zoom in/out

Systolic pressure verification with average perfusion signal
Network
Easily configure connectivity with automated connection test

DICOM Worklist, Storage and Structured Report

HL7 Query, ADT, Orders and Reports

GDT Interface
Unlimited Review Stations
Unlimited number of review stations

Replay examinations with full spectrum and Doppler audio

Complete shared network database solution

Reanalyze and add interpretations to a finalized report
Doppler, PVR
Wide Doppler Probe Selection
High quality 4 MHz and 8 MHz probes for standard use

Unique 10 MHz probe Ideal for small peripheral blood vessels

Complete high resolution spectral analysis

Color coded probes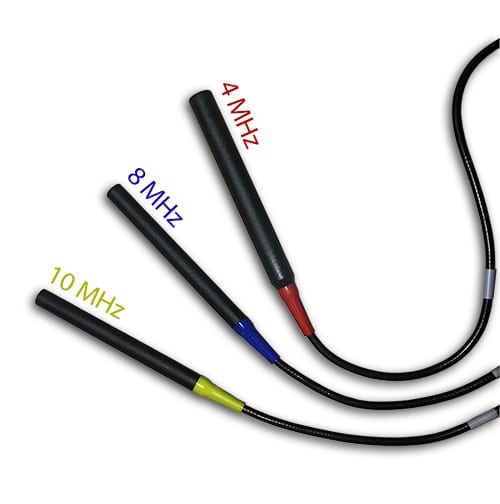 Pulse Volume recording (PVR)
Up to 10 simultaneous measurements

Controllable scales

Display of contralateral measurements

Waveform calculations
PPG Sensors
5 completely independent PPG channels

Simultaneous Fingers/Toes Measurements

Color coded channels

High sensitivity

A variety of fingerclip, toe clip and disc type sensors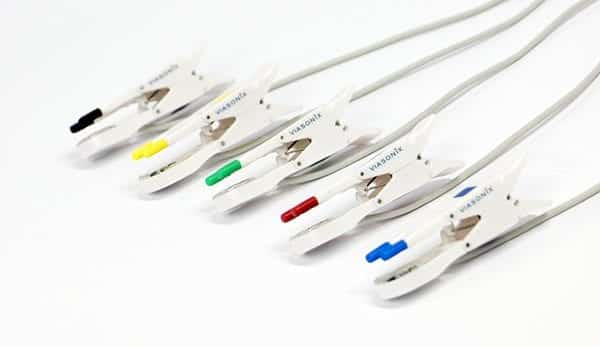 Phasic and average waveform display

Attachment to the skin with dedicated stickers

Ideal for venous studies

Color coded sensors
User Friendly
Large user-friendly touch-screen display

Everything on screen is interactive

Configurable screen display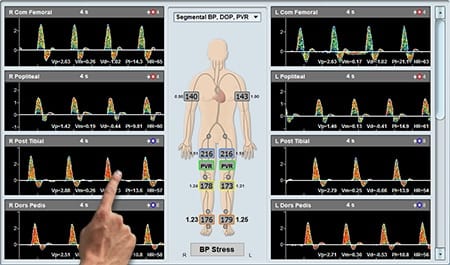 Ease of Use
Easily operate the system with one main key

Remain focused on the patient

Key function automatically adapts to current protocol

Use from touch screen, remote, foot switch, mouse or keyboard.
Falcon operation in your native language

Ensures optimal operation
Flexibility
Easily configure protocols

Build unlimited number of protocols

Very friendly protocol editing!
Design your own report display

Customize hospital/clinic logo and details

Unlimited configuration of report templates
Specialty Tests
Supports exercise, cold immersion and reactive hyperemia

Large timer display

Insertion of event markers and descriptive comments

Ability to add test on-the-fly during a different protocol

Predefined list of onset of symptoms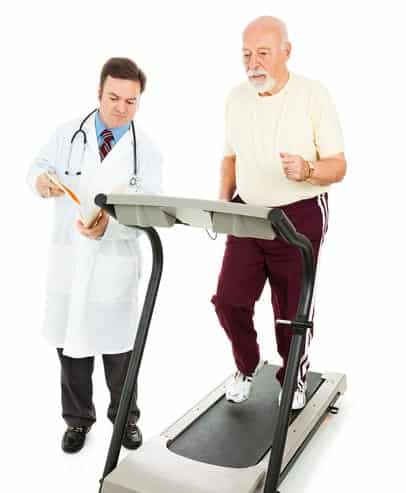 Supports Doppler, blood pressure, PVR and PPG measurements

Configurable step by step protocol

Allows simultaneous measurements with different sensors
TOS, PAT
Thoracic Outlet Syndrome (TOS)
Configurable step by step protocol

Schematic pictures to guide through positions

Include pictures of symptomatic position

Supports PPG, Doppler and PVR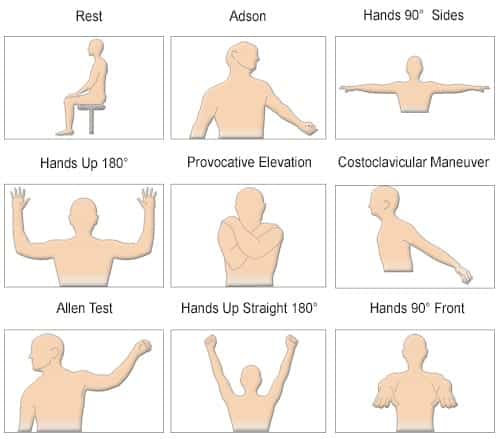 Configurable step by step protocol

Automatic cursors to mark occlusion and release

Supports multiple PPG sensors on the examined hand

With dedicated protocol for AV Fistula testing
Venous Tests
Configurable step by step protocol

Automatic baseline and time cursors placement

Automatic VRT (Venous Refill Time) display

Bilateral measurements

Tourniquet support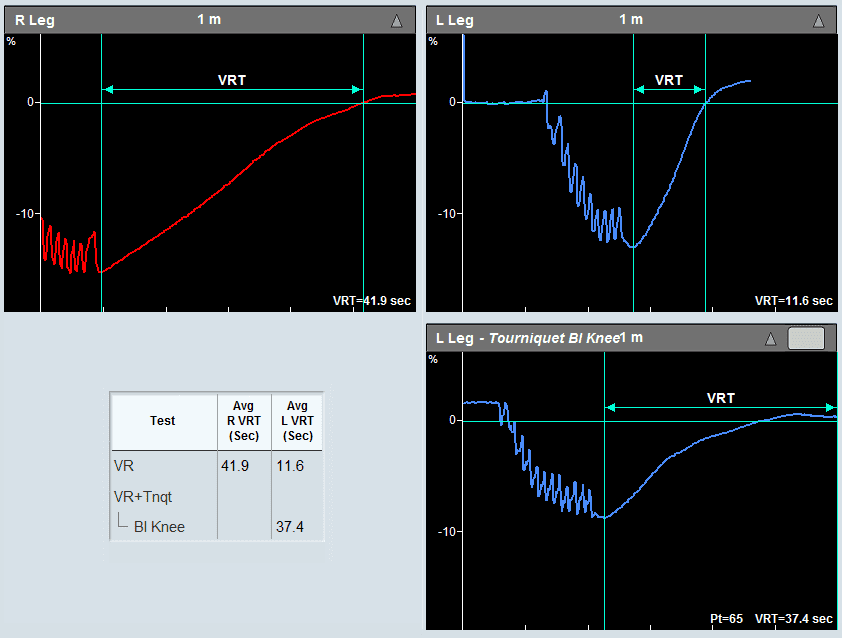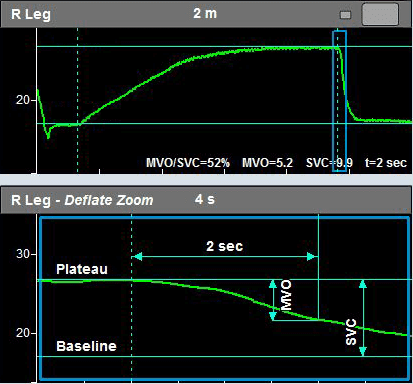 MVO/SVC (Maximal Venous Outflow / Segmental Venous Capacitance)
Configurable step by step protocol

Bilateral measurements

Automatic baseline, plateau and time cursors placement

Automatic index display

Controls over cuff pressures and calculation time
Raynaud's
Raynaud's Syndrome Diagnosis
Simultaneous measurement of all 5 fingers!

Measure with or without digit blood pressures

Dedicated protocols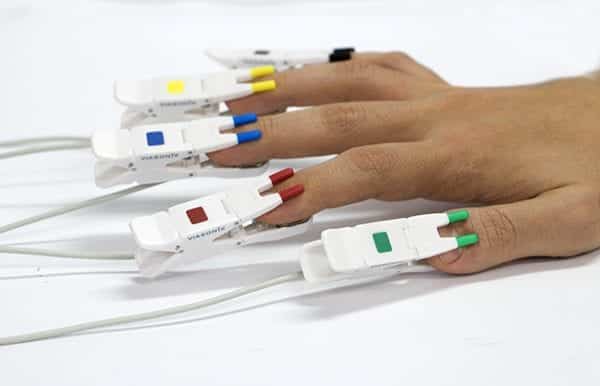 Continuous monitoring of skin temperature

Ideal for diagnosis of the Raynaud's Syndrome

Easily attached with dedicated adhesive stickers
Research
Quick review to highlight "at risk" locations

Customized alerts

Side to side and ipsilateral pressure differences

Pre/post stress comparison
Built in statistics tool

Informative pie charts and advanced parameters comparison

Export statistical data to Excel
Export to popular formats such as PDF, Excel, Word, JPEG and more

Export entire examinations

Research oriented exports such as Video clips, Matlab and raw data